GET A NEW PERSPECTIVE WITH ART'OTEL
Discover London Battersea from our heated rooftop pool and jacuzzi, and soak up the 360 degree views and city vibes.
London's hottest new hotel
A new hotel experience that fuses art, design and hospitality, next to the iconic Battersea Power Station. OPEN NOW!
PLAYFUL, BOLD & COLOURFUL
Filled with inspirational art by our Signature Artist, Jaime Hayon, this is a place you really won't want to leave...
DESTINATION DINING
We've got it all. TOZI Grand Cafe, and soon to launch JOIA Restaurant, Bar & Rooftop A BOLD NEW ENERGY TO BATTERSEA POWER STATION
Come on down to Electric Boulevard and step into the vibrant art'otel London Battersea Power Station. You won't find anything cliché here. Inspiring, surreal and playful, the bold colours, original ideas and unique art created by Signature Artist, Jaime Hayon, shape the design of our stylish bedrooms, suites and lobby.  Our 15th floor restaurant JOIA, offers flavours of Portugal and Iberian spiced dishes, whilst you  take in breathtaking views of the famous Battersea Power Station chimneys.
View Rooms
Let's
Make
Memories
With jaw-dropping views of Battersea Power Station and beyond, our heated infinity pool on the 16th floor will be the place to be! Soak up the rays, people watch, grab yourself a cocktail at one of the best rooftop bars in London and take in the 360 degree views across the city.
MASTERPIECE SUITE
There is only one Masterpiece Suite, and you really do get to have it all when you stay here. Your very own suite located on the 14th floor, overlooking the famous Power Station and surrounding vistas.
ART ROOM SKYLINE VIEW
With skyline views and floor-to-ceiling windows, you'll never want to leave your own space in the city with views from the 10th – 14th floors of West London.
ART ROOM
Designed with that familiar, relaxing comfort but peppered with an artistic touch, a warm welcome and a fun & friendly atmosphere. Consider your room your sanctuary, a place you won't want to leave...
JUNIOR SUITE
Ramp up your city break or overnighter with one of our vibrant, spacious Junior Suites, ideal for relaxing, entertaining or both!
ART STUDIO
When you feel you deserve a bit more. Our Art Studios are larger, offering more space to spread out and relax, helping you to make the most of your time with us.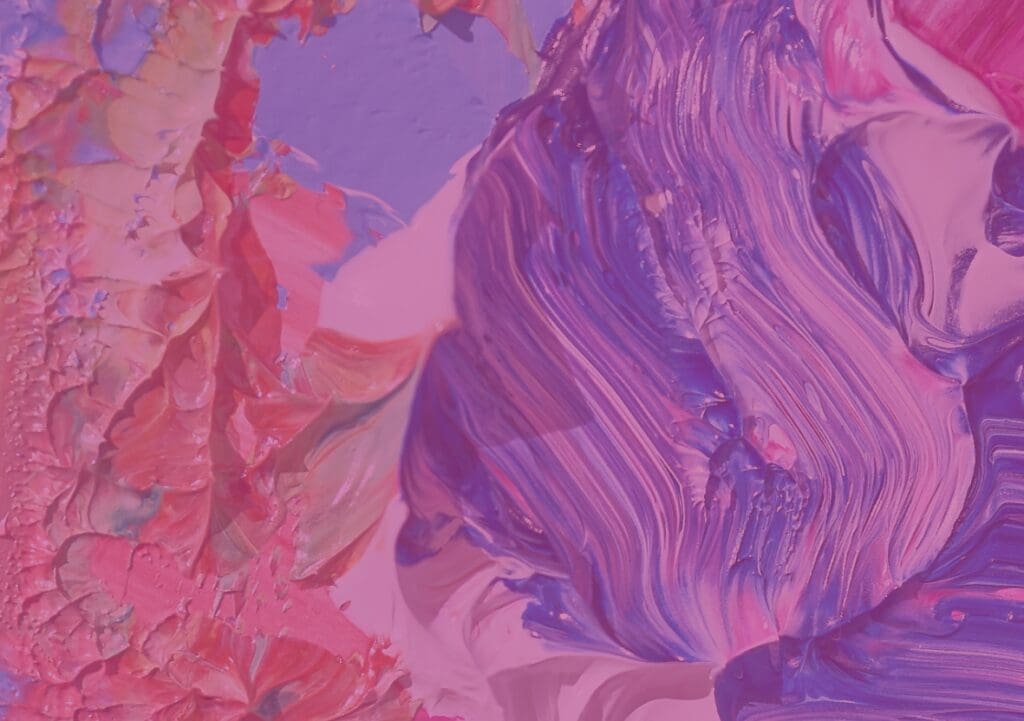 Eat & Drink
TOZI Grand Cafe
The casual sister to TOZI London, our Grand Cafe is an all day dining spot located on the ground floor overlooking the buzzing new high street, Electric Boulevard. It's even got it's own Art Gallery! .
FIND OUT MORE
JOIA RESTAURANT & BAR
Quite literally a jewel, situated on the 14th and 15th floors with unrivalled views of the Power Station and other iconic London landmarks.  JOIA Battersea will be the ideal spot to unwind. Be ready for a show stopping menu from multi-award winning chef Henrique Sá Pessoa, and unforgettable cocktails to celebrate every occasion.
DISCOVER JOIA
JOIA ROOFTOP BAR
Perched on the roof of the hotel, JOIA's rooftop bar and pool is set to become the most talked about bar in London. Relax in the surrounding gardens, take in the 360 degree views and watch the sunset in all its glory.
DISCOVER JOIA ROOFTOP BAR
Glass Painting with Tilayo
Join us in The Studio with Tilayo, for an evening of glass painting
art'otel Art Tours
Where Art Meets Hotel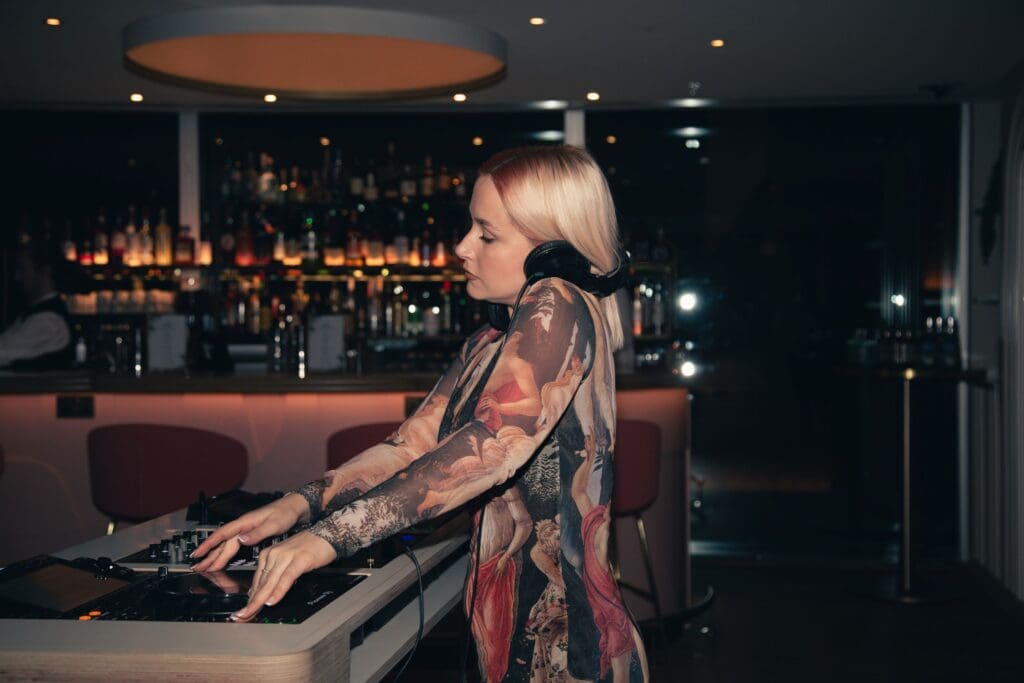 DJS AT JOIA
Soho Radio DJ's bringing the vibes to JOIA Bar every Thursday, Friday, Saturday
FITNESS BITS WITH GAZ O'HARDY
Keep on top of your fitness routine with our in-house personal trainer, Gaz.
Hotel Amenities
Explore what's on offer...

Art Gallery

Rooftop Swimming Pool

JOIA Restaurant & Bar

TOZI Cafe & Counter Treatment Rooms Sauna & Steam Room Gym Manicure/Pedicure Stations

6 Creative Meeting & Event Spaces JOIA Exclusive Hire Options

Events Programme
Digital Services Digital Check-in Digital Check-out 24/7 Live Chat

Restaurant Bookings Spa Bookings

Pool Bookings In-room dining

Mobile App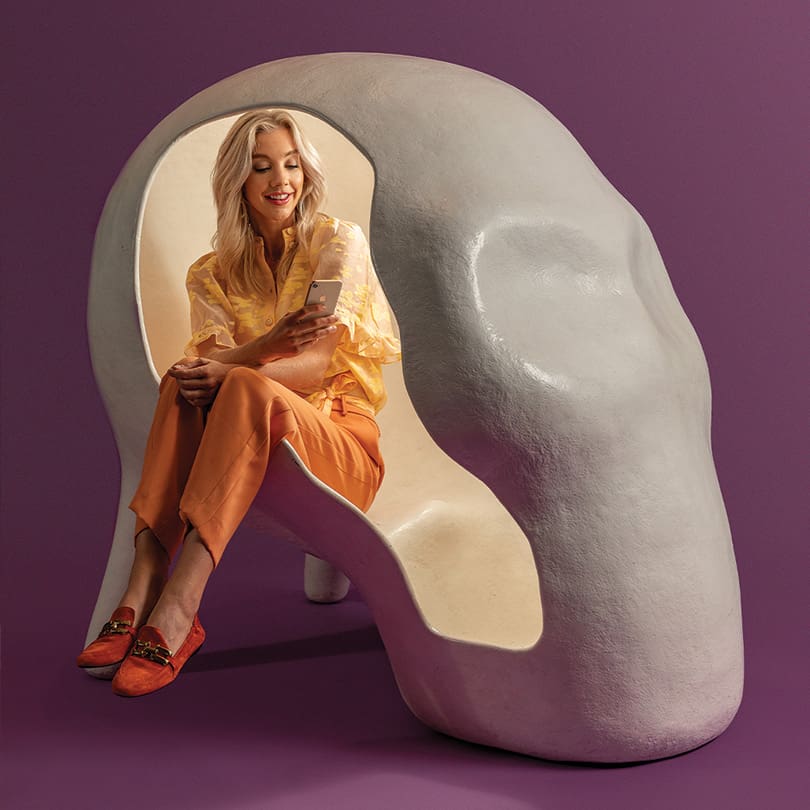 Signature Artist
Recognised by Wallpaper Magazine as one of the most influential creators of the past decade, and lauded as a "visionary" by Times magazine, Jaime Hayon brings his artistic vision and flair to London. Blurring the lines between art, product and design, Hayon's vision for art'otel London Battersea Power Station is inspired by the Power Station's history and heritage, as well as its future at the centre of a new cultural district and neighbourhood for London.
Meet our signature artist
Art Gallery
Our hotel is our canvas, and we use all our spaces to create, showcase and immerse in all areas of the arts. Discover our Art Gallery or take a stroll through the lobby admiring inspirational pieces selected and created by our Signature Artist, Jaime Hayon.
Explore our gallery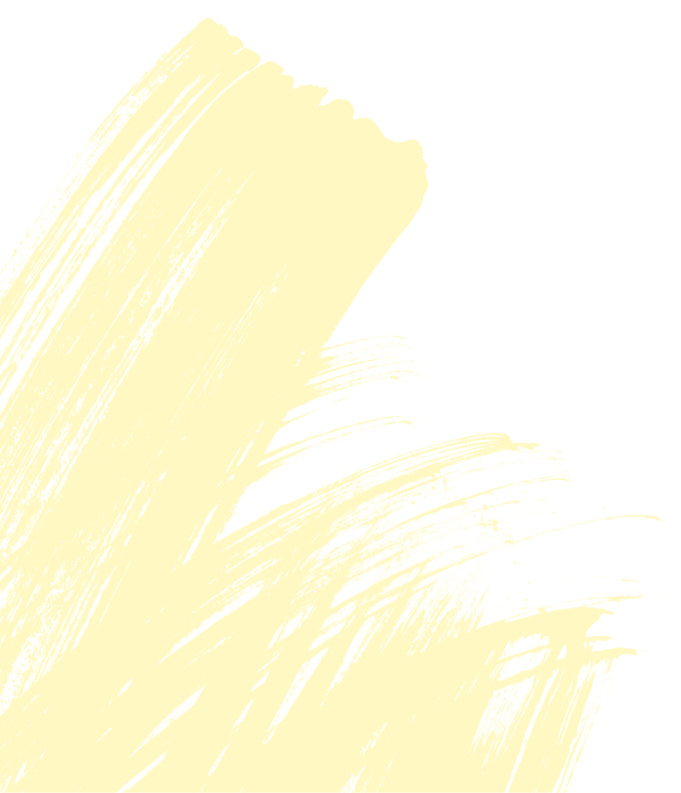 Share Your art'otel experience
#MyArtotel
LOOKBOOK
Take a peek inside the hotel with our lookbook of images, videos, time lapses and virtual tours.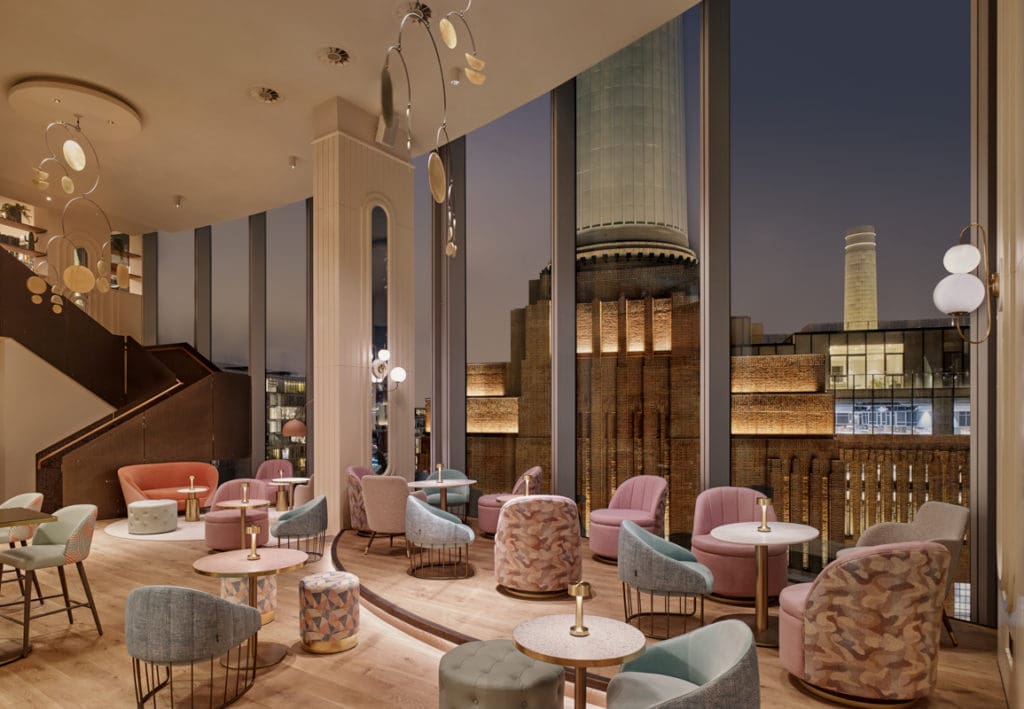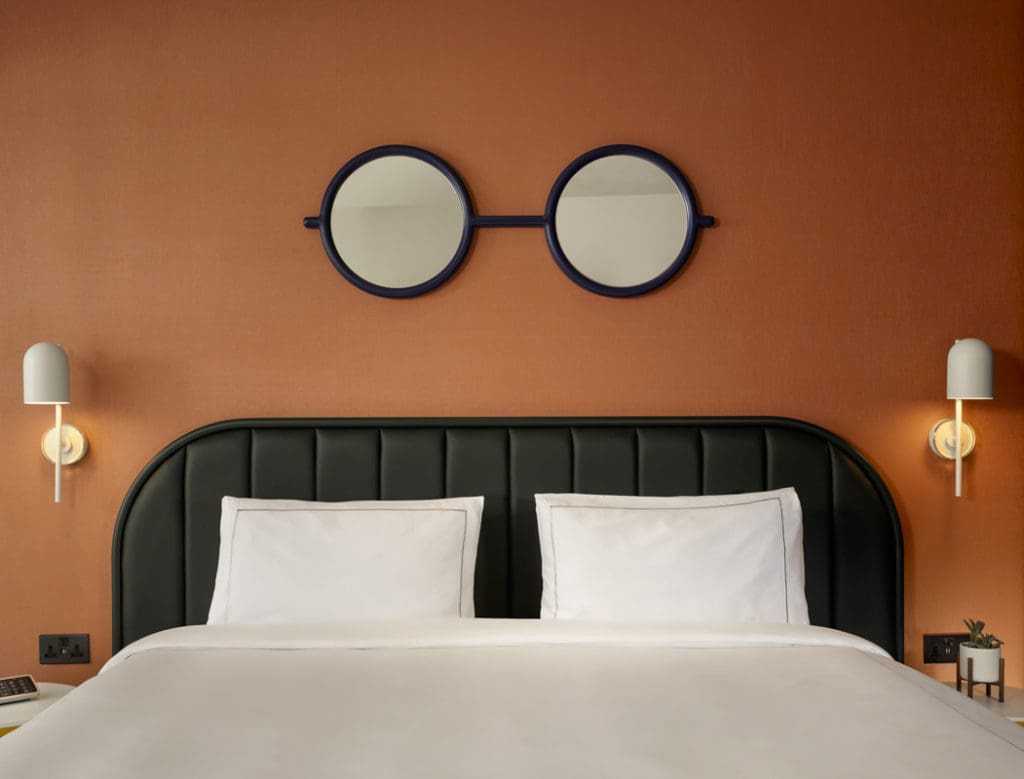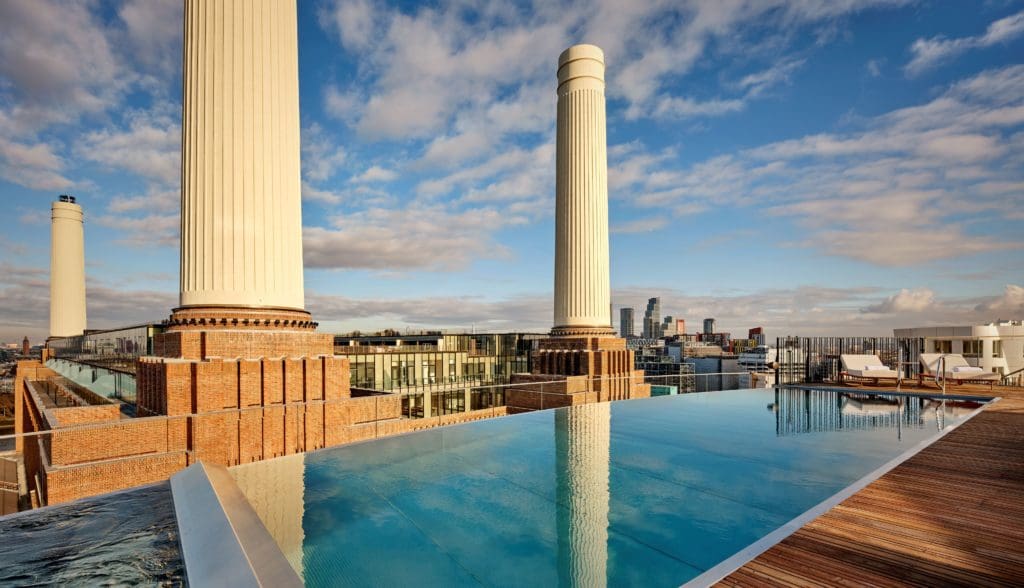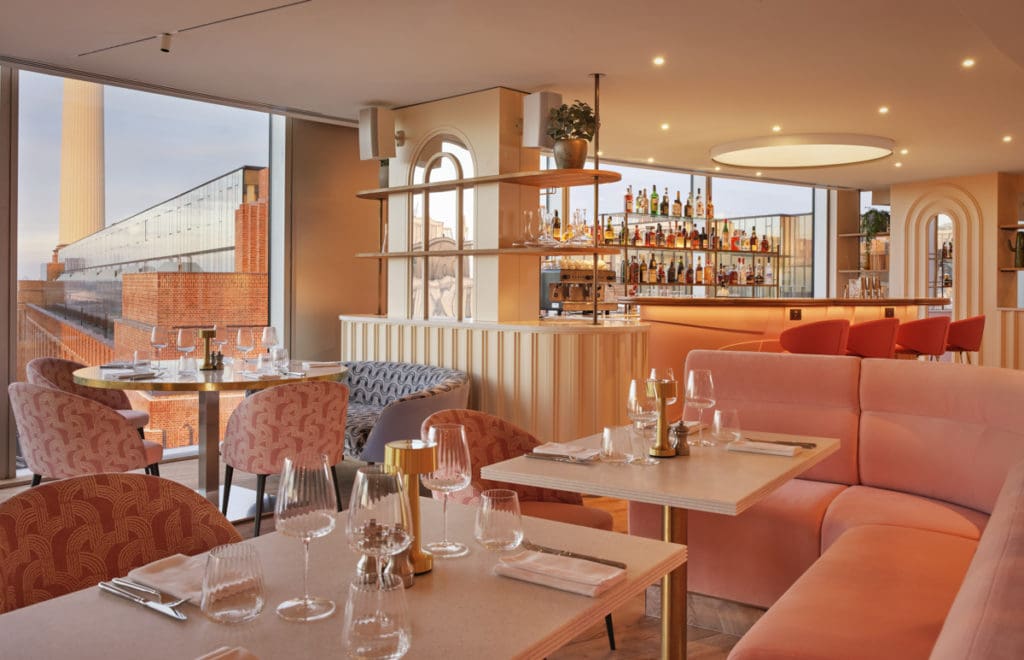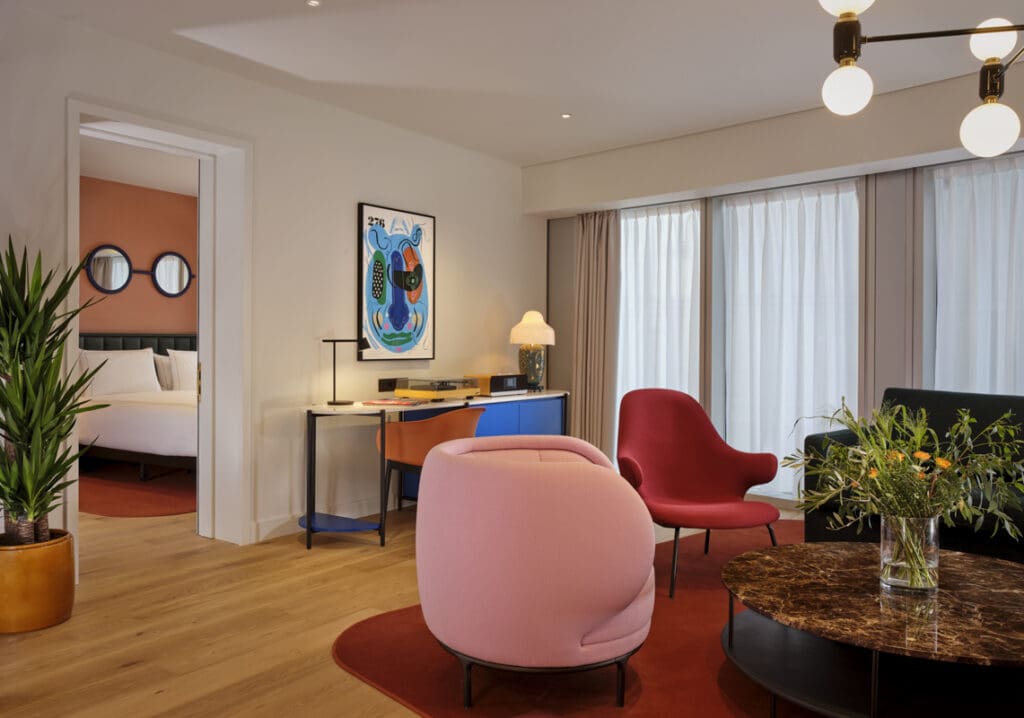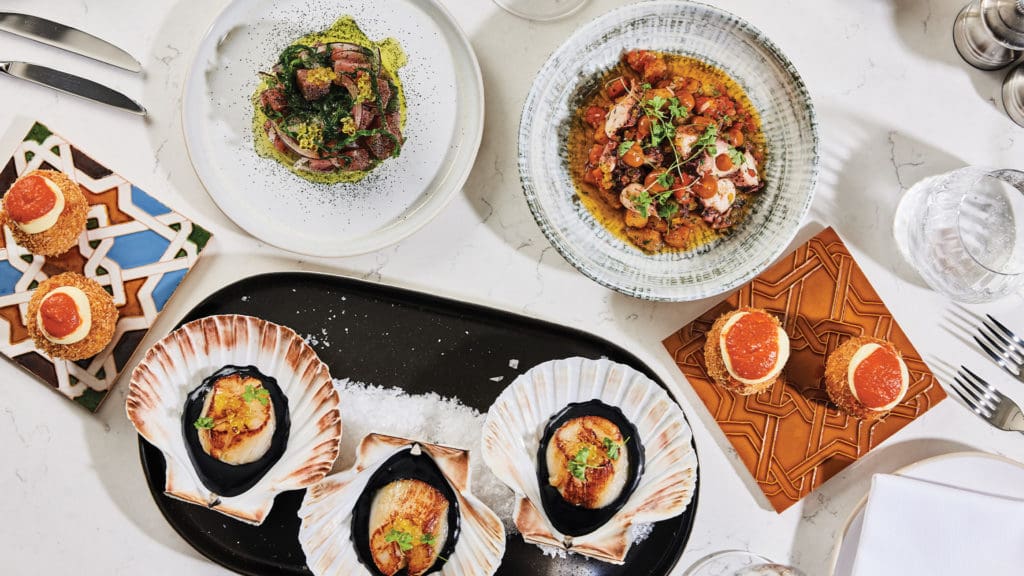 Best Online Rates Guarantee
Found a lower rate? We'll match it and give you an additional 25% discount on your stay.
Here's how it works
Your reservation must be made on Radissonhotels.com and claim must be validated by our Customer Care team.
The Best Rates Guarantee does not apply to the following rate types:
Qualified discount rates available to members of special programs or associations (i.e. AAA, senior, government, loyalty, employee discounts);
Special "exclusive offers" or "online coupons" or email solicitations not intended for the general public;
Rates not publicly available, such as negotiated Group or Corporate rates; including group extend-the-stay rates;
Package rates that include the room and other components such as parking, travel, car rental, entertainment, or meals excluding breakfast;
Rates found on opaque, bidding, or auction sites where the hotel brand, the specific hotel, the hotel location or price is not known until booking is finalized. Examples of these types of sites include but are not limited to Priceline and Hotwire;
Any other unpublished or private rates or sites requiring login.
Comparison Rates
Comparison Rates: The Comparison Rate must be found on a website available to be booked by the general public other than Radissonhotels.com within 24 hours of booking your hotel room on Radissonhotels.com and at least 48 hours prior to midnight hotel local time of your arrival date.
The Comparison Rate must be for the same hotel, same reservation date(s), same room type (i.e. room size and amenities), same number of guests, same currency as the Radissonhotels.com confirmation email, and the same advance payment and refund policies and restrictions must apply.
The Comparison Rate must still be available at the time Customer Care validates the claim.
The rates will be compared net of any taxes, gratuities, or any other fees associated with the room rate; however, if the Radissonhotels.com rate has taxes included, we will verify that the total cost of your Comparison Rate is lower so that prices are compared on a relative basis. Rate disparities solely attributable to rounding, fluctuations and/or difference in currency exchange rates are excluded from the Best Rates Guarantee. Claims will be denied when the difference between the Comparison Rate and the rate on Radissonhotels.com is less than 1USD, 1EUR or 1GBP or equivalent in the local currency of the hotel.
When a claim covers a stay for multiple, consecutive nights, the rates will be reviewed based on the average over the entire stay (the total consecutive nights stayed by the same guest or guests in the same hotel, regardless of the number of check-ins or check-outs or separate reservations). Comparison Rates applicable to only a portion of the reservation will not be honored.
If your reservation meets these criteria, let us know by submitting the claim form.
Customer Care will verify the rate meets all of these Best Rates Guarantee terms and conditions and contact you via email. Once confirmed, we will match the lower rate and discount that rate by an additional 25%. For prepaid bookings, the difference will be refunded on the applicable credit card by the hotel. You may only submit one claim for each stay.
If a new reservation confirmation number is provided for the new rate, it must be presented at the hotel at the time of check-in.
The Best Rates Guarantee is void where prohibited by law.
We reserve the right to change or discontinue the Best Rates Guarantee at any time without prior notice. We retain the sole right to determine the validity of any claim, whether a rate qualifies as a Comparison Rate, and whether a claim has satisfied the terms and conditions stated herein. Any dispute arising out of or related to the Best Rates Guarantee shall be handled individually and without any class action and is subject to the terms of the site usage agreement found on Radissonhotels.com. If the Comparison Rate is reserved through any Website other than Radissonhotels.com, we are not responsible for any fees or other costs incurred due to cancellation of a reservation.
Submit a claim
With our Best Rates Guarantee you can book on Radissonhotels.com and be confident you are receiving the best hotel room rate available on the web – guaranteed. If you find a lower rate within 24 hours of booking and at least 48 hours prior to your arrival date, submit a claim and we will honor the lower rate and discount that rate by an additional 25%. Book today!
Who do I contact if I see a lower rate on another website?
Within 24 hours of making your reservation on Radissonhotels.com, visit the Contact us section of Radissonhotels.com and select "Online" contact method and "BORG claim" for topic.
A completed claim form must be submitted within 24 hours of the booking and at least 48 hours prior to midnight local time of the hotel arrival date to be eligible.