 MEET THE ARTIST – PAOLA MINEKOV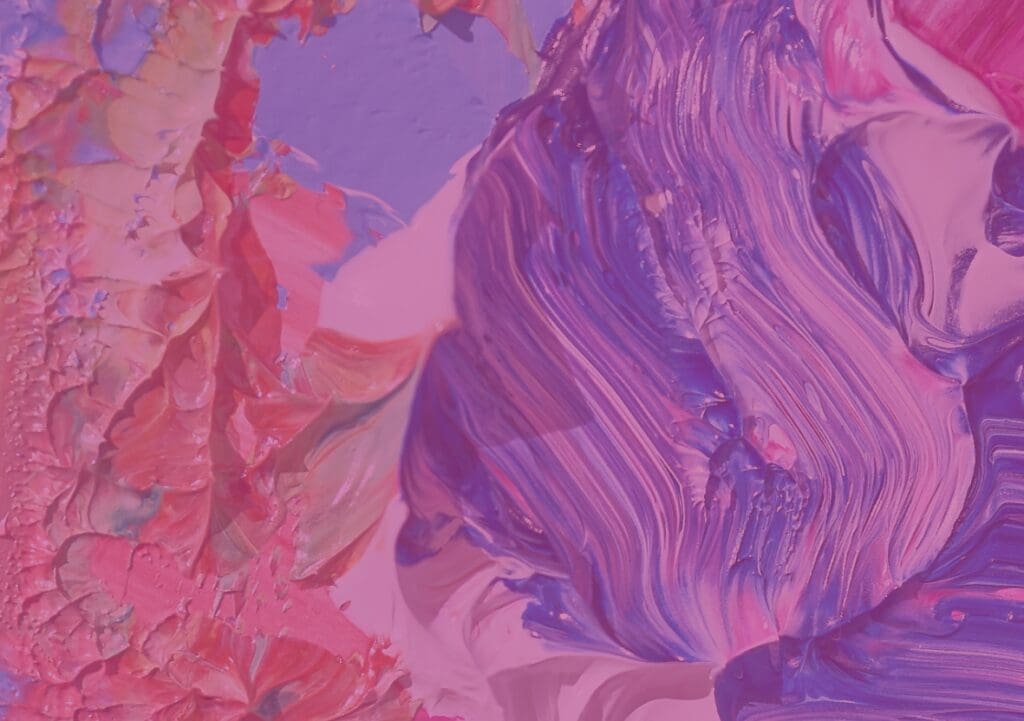 Meet Paola Minekov
We are delighted to welcome Paola Minekov as our Artist in Residence for the month of February.
Paola has been a professional artist since moving to London in 2008. She has a background in multimedia and design and classical art education. After graduating high school in Fine Art in Sofia, she went on to do her Bachelors in Communications and Multimedia at the Willem de Kooning Academy in Rotterdam, The Netherlands.
Paola will be holding exhibitions, classes and work shops during her residency. Pop into The Studio at anytime to check out some Paola's work.
You can explore more of Paola's work here: https://paola.art/biography
Talk us through your creative process?  
My creative process is a constant. I get inspired by everything, everyday objects, experiences. I keep notes and sketches of ideas but often I can visualise what I want to paint quite precisely before I start sketching out. That's why working with other people's ideas and inspirations would be is interesting for me. It shakes up my creative process a bit.
"To paint is my way of analysing and understanding the world. My themes are always derived from everyday experiences and impressions. In my paintings, I explore topics like movement, energy, contrast and the mystery of emotions"
If you were a piece of artwork, what would you be?
One of Degas' ballerinas. I have a series of ballet dancers in oil.
In these paintings I often use theatrical lighting even though I rarely define the stage. Painting with a knife, I use colour rather than line to create three-dimensional spaces and a sense of movement and light.
This technique is essential to all my oil paintings, including the portraits. It allows me to determine directions, achieve complexity of colour and create textures which work with the form, all the while keeping the freedom in the painting and a uniform colour scheme.
Where can we see some of your pieces?
You can find more of my work on my website – Paola.art
What are your favourite materials to use?
I love oil paint the most, but generally my choice of material depends on my concept and how I want the artwork to look. I enjoy working with a variety of materials – oil, acrylic, watercolour, mosaic, digital art
What are your main sources of inspiration?
Emotions – which you can see more about in my series Undercurrents), Dance,  and life in the city which is the source of inspiration from my city scape series.
What's your relationship between your art and your family?
 I come from a family of artists. My father is a well known Bulgarian sculptor and my mother a painter and designer. My parents have both been my teachers and my biggest artistic influence. I grew up surrounded by their art and many of their artist friends. It was a very artistic environment.
What sounds do you like to work to?
When I paint I get in the flow and stop paying attention to background noises, including music.
What does community in the art world look like to you?
It's my support network. As an artist I work alone in the studio a lot. So, it's really important to be around other artists, come up with new ideas and projects and just talk about art.
What excites your most about the creative communities in southwest London/Battersea? 
It's diverse. People are very helpful, passionate about creativity and open.
London best kept secret? 
Perhaps I'll find out during the residency, when I hear about people's experiences in the city.
What is some advice you would give to aspiring creatives and artists in London?
London has a lot to offer but you have to stay proactive and create your own opportunities
Outside of your artwork what else are you passionate about ?
My family and children, travel, dancing, books
Best Online Rates Guarantee
Found a lower rate? We'll match it and give you an additional 25% discount on your stay.
Here's how it works
Your reservation must be made on Radissonhotels.com and claim must be validated by our Customer Care team.
The Best Rates Guarantee does not apply to the following rate types:
Qualified discount rates available to members of special programs or associations (i.e. AAA, senior, government, loyalty, employee discounts);
Special "exclusive offers" or "online coupons" or email solicitations not intended for the general public;
Rates not publicly available, such as negotiated Group or Corporate rates; including group extend-the-stay rates;
Package rates that include the room and other components such as parking, travel, car rental, entertainment, or meals excluding breakfast;
Rates found on opaque, bidding, or auction sites where the hotel brand, the specific hotel, the hotel location or price is not known until booking is finalized. Examples of these types of sites include but are not limited to Priceline and Hotwire;
Any other unpublished or private rates or sites requiring login.
Comparison Rates
Comparison Rates: The Comparison Rate must be found on a website available to be booked by the general public other than Radissonhotels.com within 24 hours of booking your hotel room on Radissonhotels.com and at least 48 hours prior to midnight hotel local time of your arrival date.
The Comparison Rate must be for the same hotel, same reservation date(s), same room type (i.e. room size and amenities), same number of guests, same currency as the Radissonhotels.com confirmation email, and the same advance payment and refund policies and restrictions must apply.
The Comparison Rate must still be available at the time Customer Care validates the claim.
The rates will be compared net of any taxes, gratuities, or any other fees associated with the room rate; however, if the Radissonhotels.com rate has taxes included, we will verify that the total cost of your Comparison Rate is lower so that prices are compared on a relative basis. Rate disparities solely attributable to rounding, fluctuations and/or difference in currency exchange rates are excluded from the Best Rates Guarantee. Claims will be denied when the difference between the Comparison Rate and the rate on Radissonhotels.com is less than 1USD, 1EUR or 1GBP or equivalent in the local currency of the hotel.
When a claim covers a stay for multiple, consecutive nights, the rates will be reviewed based on the average over the entire stay (the total consecutive nights stayed by the same guest or guests in the same hotel, regardless of the number of check-ins or check-outs or separate reservations). Comparison Rates applicable to only a portion of the reservation will not be honored.
If your reservation meets these criteria, let us know by submitting the claim form.
Customer Care will verify the rate meets all of these Best Rates Guarantee terms and conditions and contact you via email. Once confirmed, we will match the lower rate and discount that rate by an additional 25%. For prepaid bookings, the difference will be refunded on the applicable credit card by the hotel. You may only submit one claim for each stay.
If a new reservation confirmation number is provided for the new rate, it must be presented at the hotel at the time of check-in.
The Best Rates Guarantee is void where prohibited by law.
We reserve the right to change or discontinue the Best Rates Guarantee at any time without prior notice. We retain the sole right to determine the validity of any claim, whether a rate qualifies as a Comparison Rate, and whether a claim has satisfied the terms and conditions stated herein. Any dispute arising out of or related to the Best Rates Guarantee shall be handled individually and without any class action and is subject to the terms of the site usage agreement found on Radissonhotels.com. If the Comparison Rate is reserved through any Website other than Radissonhotels.com, we are not responsible for any fees or other costs incurred due to cancellation of a reservation.
Submit a claim
With our Best Rates Guarantee you can book on Radissonhotels.com and be confident you are receiving the best hotel room rate available on the web – guaranteed. If you find a lower rate within 24 hours of booking and at least 48 hours prior to your arrival date, submit a claim and we will honor the lower rate and discount that rate by an additional 25%. Book today!
Who do I contact if I see a lower rate on another website?
Within 24 hours of making your reservation on Radissonhotels.com, visit the Contact us section of Radissonhotels.com and select "Online" contact method and "BORG claim" for topic.
A completed claim form must be submitted within 24 hours of the booking and at least 48 hours prior to midnight local time of the hotel arrival date to be eligible.