 IN THE STUDIO WITH RENIN BILGINER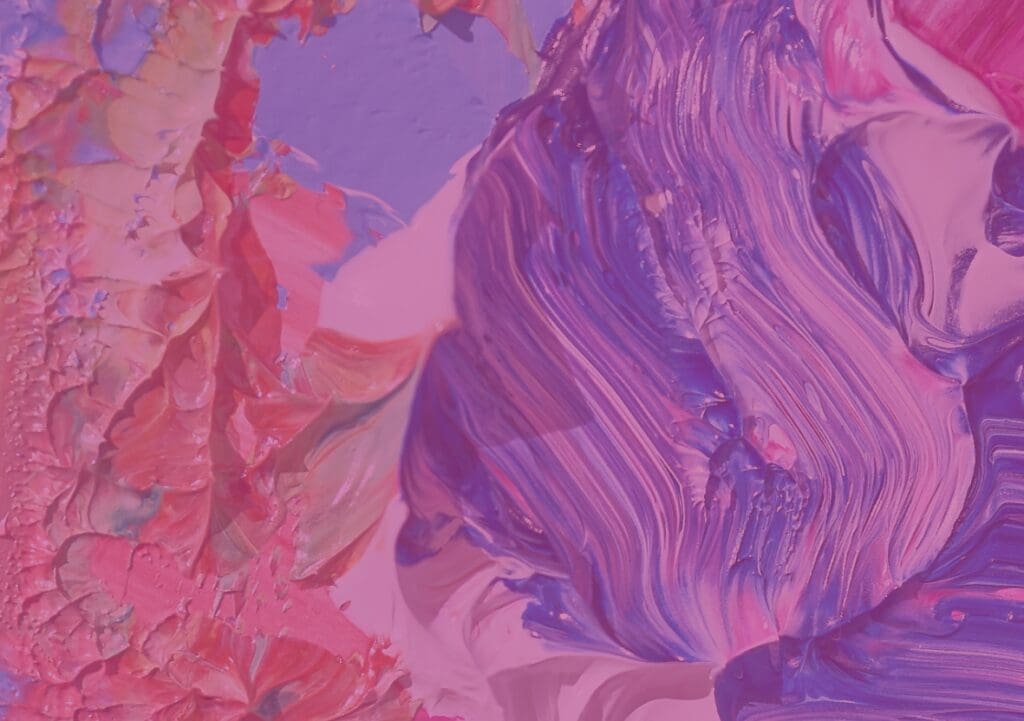 In the studio with Renin
This month we welcome Renin Bilginer as our Artist in Residence. Renin is a contemporary artist from London with dual British and Turkish heritage. Currently studying MA in Painting at the Royal College of Art. She has a number of accolades behind her including exhibitions at Hove Museum and Art Gallery, The Truman Brewery and was selected for Hastings Art Forum's Rising Talent show.
Rooted within the context of her mixed British and Turkish heritage, Renin's practice interrogates what it means to exist as a woman between Eastern and Western cultures, confronting the issues surrounding womanhood, non-conformity and the embodiment of multiple identities. Inspired by her research on 19th-century pleasure gardens, the work explores the transformative power of masking, masquerade, and environment, in relation to identity; through the reclamation of the 'exotic' female body, the work explores themes of rebellion, hedonism and femininity, within a fantasy world free from patriarchal systems.
Renin will be in the studio from the 6th April until the 10th of May. During her time she will be working on her latest pieces for an upcoming exhibition later this year. She will both work and exhibit pieces during her time in the studio.
Keep an eye out as Renin will be holding a tie-dye workshop during her residency.  
Meet Renin
What will you be working on during your time in the art'otel studio?
I'm currently working on a series of multi-media artworks focused on the idea of sin in relation to the experience of women. I'm planning to make a short moving image piece, which will form part of a wider installation, so at the moment I'm working on the costume for that.
Talk us through your creative process?
It can begin in a number of different ways, depending on what has inspired me in that moment. Sometimes it's the excitement of a new material process, something I've read or other times it's a direct response to something that has happened. I tend to work in short bursts, which results in a series of work focused on one particular idea.
I take the idea and create small sketches with coloured pencils, which I stick up on the wall as I go, to create a sort of mind map of possible imagery. I never have a fixed study or plan of what I'm painting (as a lot of artists do) because I find that it disrupts the act of creating. You end up just copying something you've already done, so I like to keep it a bit more instinctual and fluid. It's the same if I'm working with other materials too. I like to have a vague idea, then allow the work to take shape naturally.
If you were a piece of artwork, what would you be?
Probably some sort of strange little sparkly ornament.
Where can we see some of your pieces?
I'm currently showing work with Pictorum Gallery as part of a group show called 'The Songs of Hecate'.The exhibition features seven women artists working across painting, drawing, installation, sculpture and textile. Taking the writings of feminist critic and author Sylvia Federici as inspiration, The Songs of Hecate looks at how cultural knowledge-sharing, rituals and stories are powerful tools used to create a sense of community and support amongst women.
What are your favourite materials to use ?
I'm obsessed with textiles. I love the process of creating my own dye colours and dyeing fabric. I love adopting textile printing methods and using them within a fine arts context. I've recently started painting on silk using a discharge medium, usually used with screen printing, which is a very exciting process.
What are your main sources of inspiration?
I'm heavily inspired by Ottoman, Persian and Indian miniature painting, as well as Japanese woodblock printing and medieval tapestries. I really admire and appreciate the intricacy and level of craftsmanship in old things!
What sounds do you like to work to?
It depends on how fast the deadline is approaching. If I've got ages, I tend to listen to a lot of chilled world music. If I've got a lot to do, you'll hear a lot of loud house, techno, jungle and garage!
What does community in the art world look like to you?
The art world is a beautiful phenomenon where people from all different classes and cultural backgrounds have the opportunity to mix and share ideas. This is what community in this world means to me, but we need to keep breaking down those barriers, so we can create an equal and supportive network of creatives.
What is some advice you would give to aspiring creatives and artists in London?
Choosing to be an artist is one of the hardest things you can do. My advice is never give up. You'll have highs and lows, but if you're determined enough to keep going you can make it happen! Don't follow the money.. follow your passion.
Outside of your artwork what else are you passionate about ?
Music is a big part of my life and I'm currently trying to learn how to DJ when I have the time! Apart from that, I'm a big nature enthusiast. I love being outdoors and I hope to fill my life with lots of travelling adventures.
Best Online Rates Guarantee
Found a lower rate? We'll match it and give you an additional 25% discount on your stay.
Here's how it works
Your reservation must be made on Radissonhotels.com and claim must be validated by our Customer Care team.
The Best Rates Guarantee does not apply to the following rate types:
Qualified discount rates available to members of special programs or associations (i.e. AAA, senior, government, loyalty, employee discounts);
Special "exclusive offers" or "online coupons" or email solicitations not intended for the general public;
Rates not publicly available, such as negotiated Group or Corporate rates; including group extend-the-stay rates;
Package rates that include the room and other components such as parking, travel, car rental, entertainment, or meals excluding breakfast;
Rates found on opaque, bidding, or auction sites where the hotel brand, the specific hotel, the hotel location or price is not known until booking is finalized. Examples of these types of sites include but are not limited to Priceline and Hotwire;
Any other unpublished or private rates or sites requiring login.
Comparison Rates
Comparison Rates: The Comparison Rate must be found on a website available to be booked by the general public other than Radissonhotels.com within 24 hours of booking your hotel room on Radissonhotels.com and at least 48 hours prior to midnight hotel local time of your arrival date.
The Comparison Rate must be for the same hotel, same reservation date(s), same room type (i.e. room size and amenities), same number of guests, same currency as the Radissonhotels.com confirmation email, and the same advance payment and refund policies and restrictions must apply.
The Comparison Rate must still be available at the time Customer Care validates the claim.
The rates will be compared net of any taxes, gratuities, or any other fees associated with the room rate; however, if the Radissonhotels.com rate has taxes included, we will verify that the total cost of your Comparison Rate is lower so that prices are compared on a relative basis. Rate disparities solely attributable to rounding, fluctuations and/or difference in currency exchange rates are excluded from the Best Rates Guarantee. Claims will be denied when the difference between the Comparison Rate and the rate on Radissonhotels.com is less than 1USD, 1EUR or 1GBP or equivalent in the local currency of the hotel.
When a claim covers a stay for multiple, consecutive nights, the rates will be reviewed based on the average over the entire stay (the total consecutive nights stayed by the same guest or guests in the same hotel, regardless of the number of check-ins or check-outs or separate reservations). Comparison Rates applicable to only a portion of the reservation will not be honored.
If your reservation meets these criteria, let us know by submitting the claim form.
Customer Care will verify the rate meets all of these Best Rates Guarantee terms and conditions and contact you via email. Once confirmed, we will match the lower rate and discount that rate by an additional 25%. For prepaid bookings, the difference will be refunded on the applicable credit card by the hotel. You may only submit one claim for each stay.
If a new reservation confirmation number is provided for the new rate, it must be presented at the hotel at the time of check-in.
The Best Rates Guarantee is void where prohibited by law.
We reserve the right to change or discontinue the Best Rates Guarantee at any time without prior notice. We retain the sole right to determine the validity of any claim, whether a rate qualifies as a Comparison Rate, and whether a claim has satisfied the terms and conditions stated herein. Any dispute arising out of or related to the Best Rates Guarantee shall be handled individually and without any class action and is subject to the terms of the site usage agreement found on Radissonhotels.com. If the Comparison Rate is reserved through any Website other than Radissonhotels.com, we are not responsible for any fees or other costs incurred due to cancellation of a reservation.
Submit a claim
With our Best Rates Guarantee you can book on Radissonhotels.com and be confident you are receiving the best hotel room rate available on the web – guaranteed. If you find a lower rate within 24 hours of booking and at least 48 hours prior to your arrival date, submit a claim and we will honor the lower rate and discount that rate by an additional 25%. Book today!
Who do I contact if I see a lower rate on another website?
Within 24 hours of making your reservation on Radissonhotels.com, visit the Contact us section of Radissonhotels.com and select "Online" contact method and "BORG claim" for topic.
A completed claim form must be submitted within 24 hours of the booking and at least 48 hours prior to midnight local time of the hotel arrival date to be eligible.